---


The Source for Basic Research Tools necessary for Advancing Human and Animal Health
Cayman Chemical is "helping make research possible" by supplying scientists worldwide with biochemical tools in research disciplines such as cancer, nitric oxide, neuroscience, apoptosis, oxidative injury, endocrinology, atherosclerosis, inflammation, epigenetics and much more. Cayman Chemical is specialized in assay kits for the measurement of eicosanoids, free radical biomarkers, metabolism biomarkers, cyclic nucleotides, cytokines, hormones and nitric oxide. In addition, Cayman Chemical offers a broad range of quality biochemicals including prostaglandins, leukotrienes, nitric oxide reagents, signal transduction reagents, endocannabinoids and a variety of related lipids, fatty acids, enzymes and antibodies.
In order to better serve the lipid community, Cayman Chemical acquired in 2019 the company Matreya, LLC which is an Expert Lipid Biochemical company offering a comprehensive line of sphingolipids, glycosphingolipids, gangliosides, globotriaosylceramides, fatty acids and sterols. AdipoGen Life Sciences provides all Matreya Reagents through its exclusive Partnership with Cayman Chemical in Switzerland. Matreya Reagents are listed on our website with the starting abbreviation "CAYM-". Please contact us if you request further information.
Download here: Product & Pricelist (2022)
---
Featured Products from Cayman Chemical
---
Cayman Currents Issue 35: Long COVID: Biomarker and Therapeutic Discovery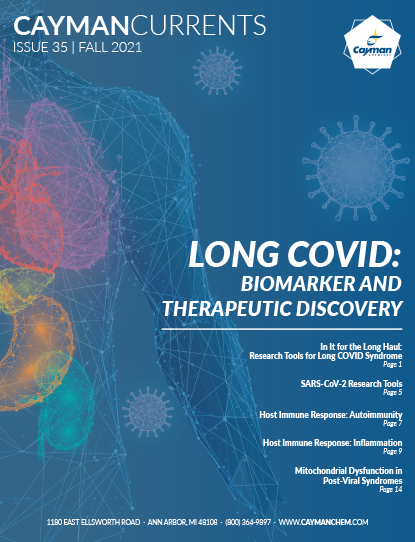 COVID-19 symptoms can persist in an estimated 10% of patients long past recovering from the worst impacts of acute infection and testing negative for SARS-CoV-2. Inconsistencies in symptoms, patient phenotypes, and risk factors make it difficult to pinpoint the exact cause of Long COVID. In this issue of Cayman Currents, explore prominent theories of underlying pathophysiology, lessons from other post-viral syndromes, and Cayman's products and services to accelerate Long COVID research.
---
qRT-PCR Detection Assays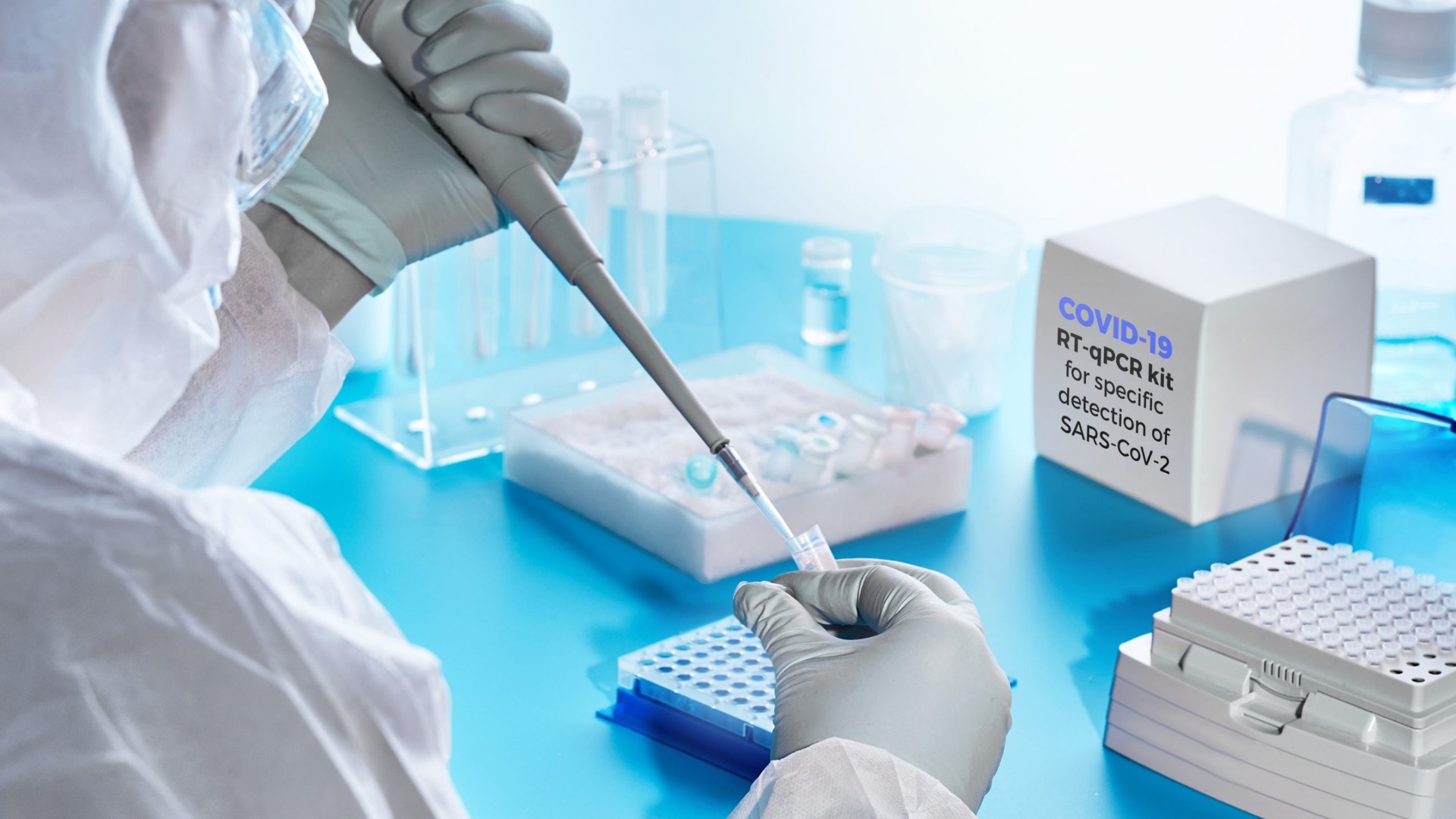 Cayman Chemical launched a set of SARS-CoV-2 qRT-PCR Assays. The detection assays are only used for 2019 novel Coronavirus (SARS-CoV-2) nucleic acid detection for research use only (RUO), not for diagnoses. The assays should be conducted in a Biosafety level 1 environment with proper safety precautions. For proper biosafety precautions to handle the sample, please refer to the CDC protocol.
The primers and probes in this assays are designed based on the gene sequences of ORF1ab gene, N gene, RdRP gene and E gene in 2019 novel coronavirus (SARS-CoV-2) genome. The dual-labeled probes can hybridize specifically with a part of the gene sequences. During PCR, the 5' fluorophore from the probe will be digested by Taq polymerase via its 5'-3' exonuclease activity and released from 3' quencher group, and its fluorescence can then be measured quantitatively by qPCR instrument.

SARS-CoV-2 qPCR detection 1-plex assay-ORF1ab (#CAY-30660)
Download Kit Booklet
SARS-CoV-2 qPCR detection 1-plex assay-N (#CAY-30661)
Download Kit Booklet
SARS-CoV-2 qPCR detection 1-plex assay-RdRP (#CAY-30662)
Download Kit Booklet
SARS-CoV-2 qPCR detection 1-plex assay-E (#CAY-30663)
Download Kit Booklet
---
Antiviral Screening Library

Cayman Chemical's Antiviral Screening Library consists of 6 plates and contains more than 410 antiviral-associated compounds in a 96-well Matrix™ tube rack format as 10 mM stock solutions in DMSO. This library includes a variety of compounds with antiviral activity against HIV, hepatitis B virus (HBV), hepatitis C virus (HCV), influenza, herpes simplex virus (HSV), and coronaviruses, among others, as well as several compounds with antimalarial activity. Molecular targets include HIV reverse transcriptase, protease, and integrase, RNA-dependent RNA polymerases, and HCV nonstructural (NS) proteins. Please review the product insert for a full list of targets. Stability data is not available for the compounds as supplied in the screening library.

Antiviral Screening Library (#CAY-30390)
Download Product Insert
---
New Catalogs and Brochures from Cayman Chemical
---
| | | | | | | |
| --- | --- | --- | --- | --- | --- | --- |
| | | | | | | |
| Antiviral Research | | Bacterial Signaling | | Epigenetic Research Tools | | Lysosomal Storage Diseases |
| | | | | | | |
| | | | | | | |
| Neuroscience | | Fatty Liver Diseases | | Ferroptosis | | Innate Immune Signaling |
| | | | | | | |
| | | | | | | |
| Epigenetics | | Neutrophil Biology | | Bioenergetics | | Dietary Fatty Acids |
| | | | | | | |
| | | | | | | |
| Oxidative and Nitrosative Stress | | Receptor Signaling | | Cardiovascular Disease | | Assay Kits |


Please download the PDFs or contact us at info@adipogen.com to receive a copy.


---
---